Creating a mupages.Marshall site is easy as 1, 2, 3! Literally, that's all it takes, 3 simple steps!
Request a Site
Visit the request a site page fill out the form and that's it!
---
Step 1:
For students, faculty and staff, enter your MUID Username as the Site Name
For courses and organizations, the site name can be that of your choosing.
Choose the title of your site
Choose whether you want search engines such as Google to index the site.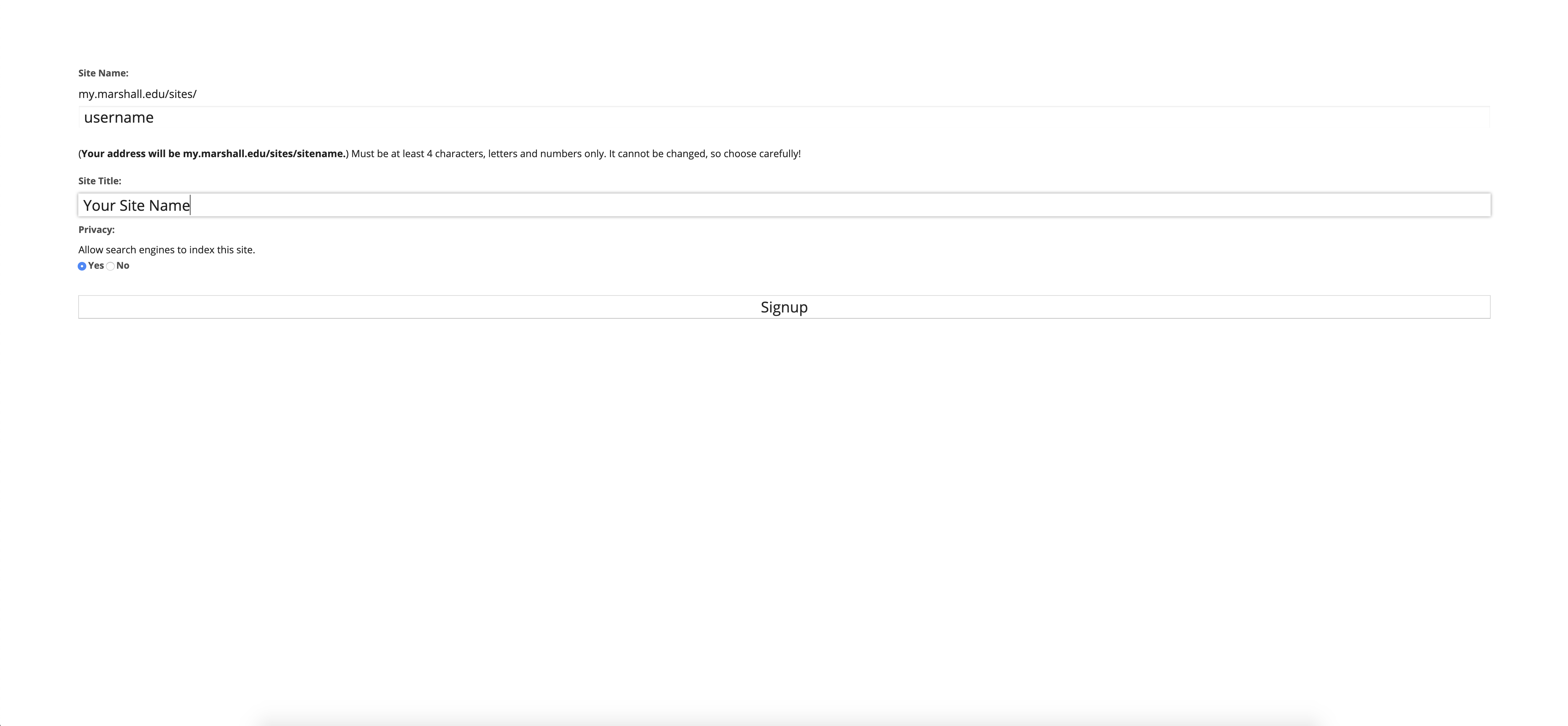 ---
Step 2:
Check your email!

You will have 48 hours after signing up to activate your site.
After 48 hours of no activation, you will have to sign up again.

Activate your site!

After activating your site, a mupages.Marshall admin will have to approve the site.
If you try to visit your site or log in and get the following message:

Please the I.T. Web Team and let us know and we will get your site approved as soon as possible.