Our research focus is primarily on the identification of new treatments for bacterial infections. Current research projects in the lab include the synthesis and evaluation of compounds as antibacterial agents for methicillin-resistant Staphylococcus aureus (MRSA). In addition, we are examining novel approaches to enhance the efficacy of approved antibiotics using inhibitors that disable pathways involved in ROS detoxification in bacteria. Specifically, small molecule antagonists of thiol-redox homeostasis are of particular interest. Among these is the FDA-approved alcohol sobriety aid disulfiram (Antabuse®), which we have shown decreases the MIC of vancomycin against MRSA and vancomycin-resistant variants.
Highlights of our research publications from various lab projects are presented below.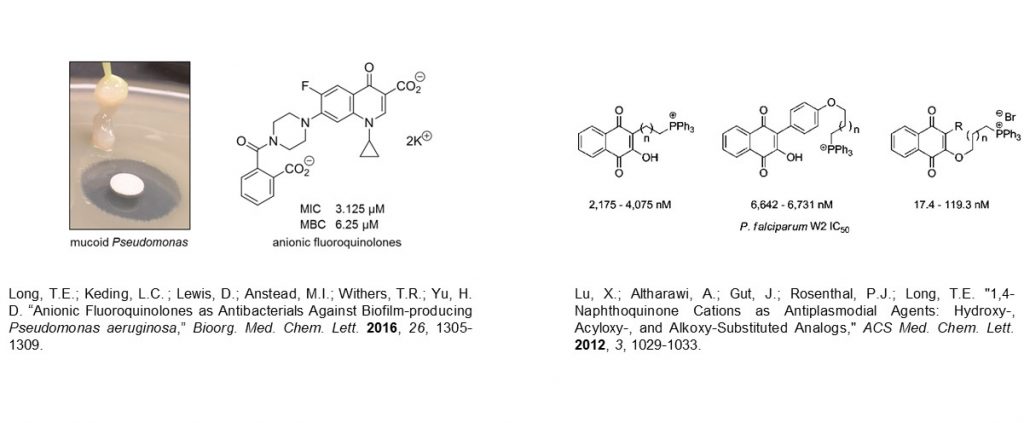 Projects in the lab have been supported by NIH-NIAID, NASA-EPSCoR, WVCTSI, and Marshall University Schools of Pharmacy and Medicine.