The School of Pharmacy at Marshall University offers a Master's of Science degree program in the area of Pharmaceutical Sciences (MSPS). Full-time students typically complete the MSPS program in two years following completion of curriculum coursework and a thesis project under a faculty research supervisor.
Faculty in the Department of Pharmaceutical Sciences have a wide range of research interests for M.S. students choose among. Current research areas include cancer, immunology, infectious diseases, neuropharmacology, drug formulations, natural products, and medicinal chemistry.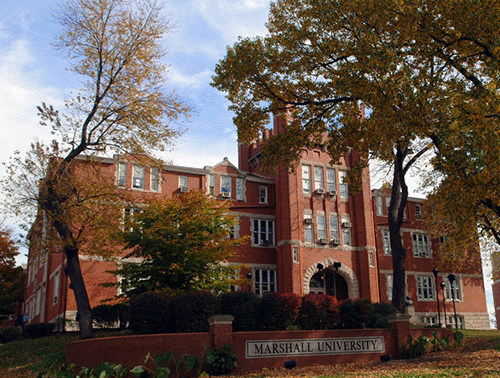 Degree Options
M.S. (thesis), M.A. (non-thesis), and dual Pharm.D./Master's degree options are available. Students may complete the thesis requirement under a faculty mentor in areas ranging from pharmacology and toxicology to drug discovery and drug delivery research. The dual degree program provides an opportunity for Pharm.D. students to explore basic and applied research in pharmaceutical sciences in the areas of drug design, drug delivery, drug targeting utilizing medicinal chemistry, pharmaceutics, pharmacokinetics, immunology and molecular and cell biology.
Admission
Applications may be submitted under the Graduate applicants link on the Marshall University's Admissions website. Requirements for MSPS program admission include:
An earned baccalaureate degree from an accepted, accredited institution with a recommended degree GPA of 3.0 on a 4.0 scale.
Two letters of recommendation from academic or professional references
Official transcripts
No entrance exam is required; however, a Graduate Record Exam (GRE) score may be submitted to strengthen an application.
Complete an on-site or video interview.
Funding
All accepted M.S. applicants will be considered for funding (up to $12K/year stipend plus tuition waiver) after the requirements for enrollment have been met (e.g., transcripts, recommendation letters, interview etc.). There are a limited number of scholarships offered on a competitive basis and there is no application to apply for funding. Once a student is enrolled into the MSPS program, the Admission's Committee will review their credentials to determine if program funding will be extended.
Links